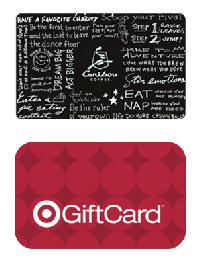 Greetings – Thanks for your interest in our referral program!
Word of mouth is incredibly important to boost attendance for an event. Better attendance at any workshop means more questions get asked, better interactions with the presenter(s), better networking and idea-sharing for attendees and an overall better experience for all involved!
If you're interested in making a referral–a hearty Thank You.
If a friend referred you, do that friend a favor and put their name in "How Did You Hear About Us?" box for your registration.
How It Works
First off – You must be registered for the same live workshop or webinar.
The Friend/Colleague (let's call them an F/C) you referred enters your name in the "How Did You Hear About Us?" box on the registration page.
When we see your name in your F/C's registration and your F/C remains a paid registrant, we add $5 to a Caribou or Target gift card (your choice).
We give that card to you at the live event, email an electronic gift card, or mail it to you directly.
Questions? Contact Paul Jonas at pjonas@thejonascenter.com.